There has been some previous literature on consumption of diary products and risk of Parkinson's... the problem is that dietary questionnaires tend to be inaccurate. It is hard to know whether this could be a true causal association... the seems to be potential of misclassification of the exposure (i.e. people not reporting diary intake accurately) and there may also be residual confounding. That said dietary exposures may be particularly relevant these days given the increasing recognition of the role of the gut in PD...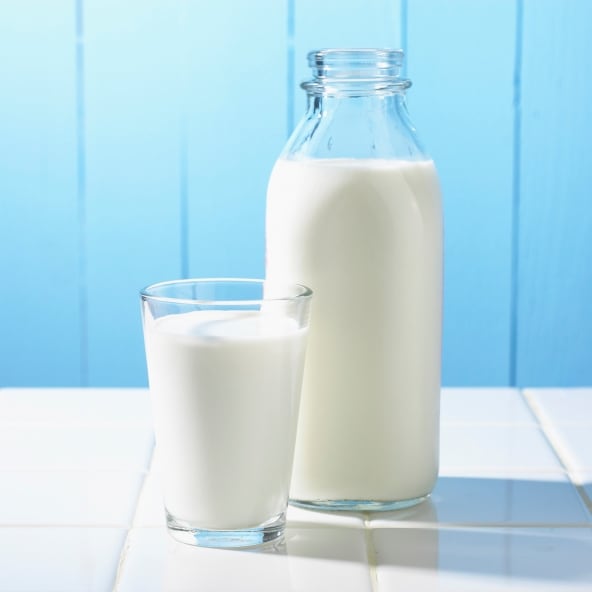 Neurology. 2017 Jun 8. pii: 10.1212/WNL.0000000000004057. doi: 10.1212/WNL.0000000000004057. [Epub ahead of print]
Hughes KC, Gao X, Kim IY, Wang M, Weisskopf MG, Schwarzschild MA, Ascherio A.
http://www.neurology.org/content/early/2017/06/08/WNL.0000000000004057
OBJECTIVE: To prospectively examine the association between commonly consumed dairy products and the risk of Parkinson disease (PD) in women and men. METHODS: Analyses were based on data from 2 large prospective cohort studies, the Nurses' Health Study (n = 80,736) and the Health Professionals Follow-up Study (n = 48,610), with a total of 26 and 24 years of follow-up, respectively. Both US-based studies were conducted via mailed biennial questionnaires. Dietary intake was assessed with food frequency questionnaires administered repeatedly over the follow-up period. Incident cases of PD (n = 1,036) were identified via questionnaires and subsequently confirmed by reviewing medical records. We also conducted a meta-analysis to combine our study with 3 previously published prospective studies on total milk intake and PD risk and 1 study on total dairy intake and PD risk. RESULTS: While total dairy intake was not significantly associated with PD risk in our cohorts, intake of low-fat dairy foods was associated with PD risk. The pooled, multivariable-adjusted hazard ratio (HR) comparing people who consumed at least 3 servings of low-fat dairy per day to those who consumed none was 1.34 (95% confidence interval [CI] 1.01-1.79, p trend = 0.04). This association appeared to be driven by an increased risk of PD associated with skim and low-fat milk (HR 1.39, 95% CI 1.12-1.73, p trend <0 .01="" and="" for="" heterogeneity="" in="" men="" p="" results="" similar="" were="" women="">0.05). In the meta-analysis, the pooled relative risk comparing extreme categories of total milk intake was 1.56 (95% CI 1.30-1.88), and the association between total dairy and PD became significant (HR 1.27, 95% CI 1.04-1.55). CONCLUSIONS: Frequent consumption of dairy products appears to be associated with a modest increased risk of PD in women and men.0>